FULL SERVICE TECHNOLOGY COMPANY
Diversions Entertainment Inc. was formed in 2004 by Lee and Sherry Warren as a Cyber Café and Game Centre and has evolved over the years to become a successful full-service technology company.
Diversions Computer Centre has grown to employ five full-time staff. Lee is the President/Senior Technician and co-owner with his wife Sherry taking on the role of Office Manager.
IT solutions and services for small business is a large part of their focus today. Small businesses rely on their computer technology and networks to run their operations and they turn to Diversions for assistance with keeping their IT infrastructure healthy and their data safe.
Diversions Managed Services division provides scalable solutions for companies with just one computer to larger businesses with fifty PC's. They use industry leading tools to monitor, protect, manage, and secure business systems and the networks that they operate on. A managed service contract with Diversions ensures that minor issues are addressed before they become critical problems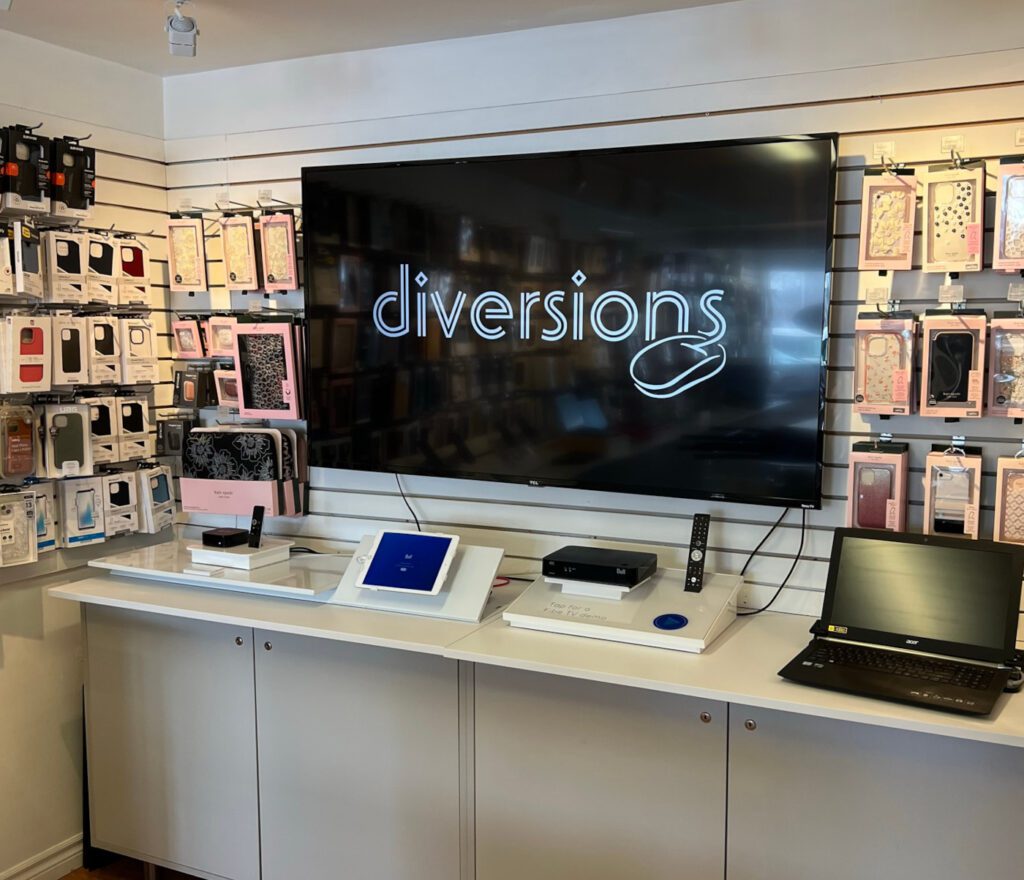 We repair all popular brands
We are proud that we can fix almost any model of computer or laptop, and we are an Apple Authorized Service Provider.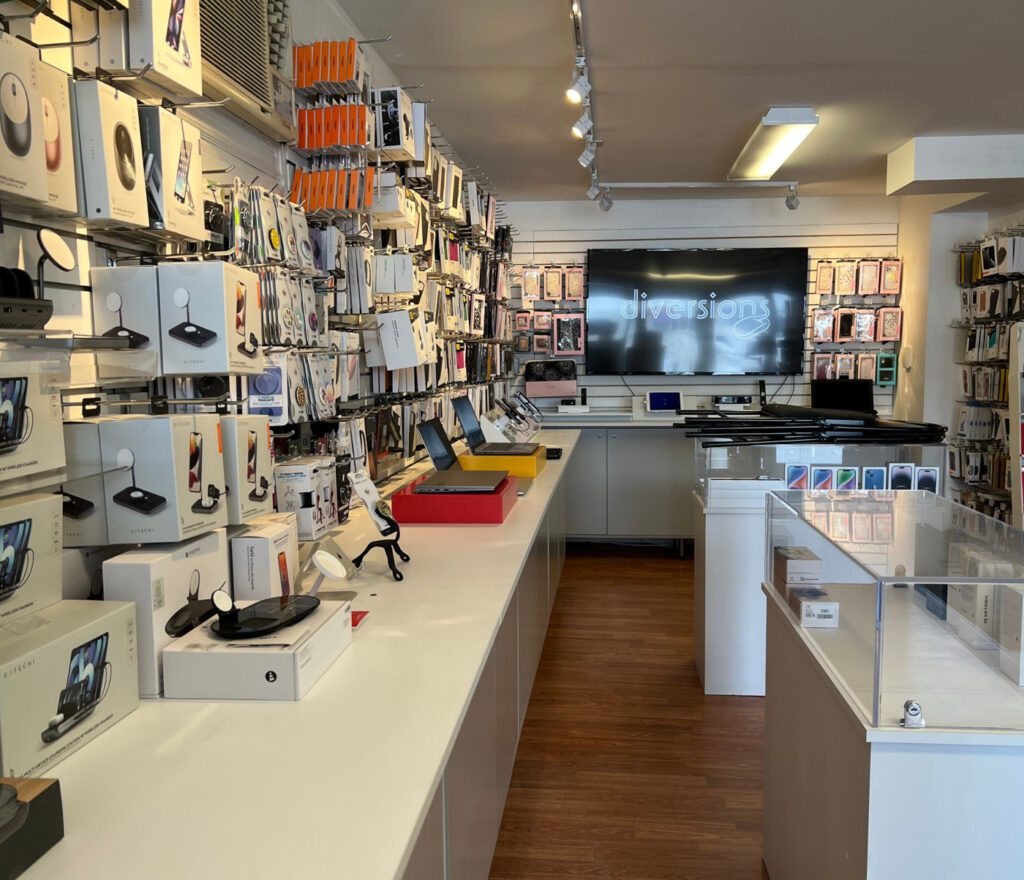 Diversions retail operations has gone through a significant transformation over years. In 2013 they joined the Millennium Micro buying group; an independent group of IT resellers in Canada with over 250 members from coast to coast. Doing so, they broadened their product offerings and gained access to competitive bid pricing combined with a national flyer distribution produced seasonally.
In 2014, Diversions partnered with Simply Computing to become an Apple Authorized Reseller and renovated their store to include a large demo showcase and inventory of Apple computer products including MacBook's, iPad's, iPod's, Apple TV, iMac All-in-one computers and a large selection of related accessories. Since 2016 Diversions has been approved by Apple as an authorized service provider and offer in-warranty and post-warranty repairs on all Apple products.
In 2019, Diversions added Bell Aliant products to its operations and became a Bell Aliant Retailer
What people say
We strive to include you as one of our Satisfied Customers.
I had the most wonderful experience! The best customer service I've ever received. They went above and beyond for me when I needed a phone repaired!
I went to diversions today with my iPhone that wouldn't charge. I was told by other repair stores that I needed to replace the charging port. This would have costed quite a lot of money. When I brought the phone to diversions they told me that it was a simple fix and the port just needed to be cleaned. They cleaned it for me in less than 10 minutes and it's now working perfectly!! I'm so happy with the service I received and for their honesty! They saved me a lot of money today! Thank you for the great service!
Trust Diversions for Your Technology Needs
Serving Newfoundland and Labrador Since 2004.
I T its What we Do!